Contact Us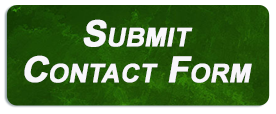 Call us at (312) 640-0500
(Fax 847-640-8274)
Micki Moran: This email address is being protected from spambots. You need JavaScript enabled to view it.



---
Intake Process:
Our legal assistant or one of our attorneys will take initial information regarding your legal needs and related issues. This gives our office a better idea of what services you are looking for and how we can help. After the intake, if it appears that this office can be of assistance, an appointment will be made to meet with an attorney for a consultation. Please submit our Client Intake Form now.
Meeting with an Attorney:
There is an initial consultation fee, which covers approximately one hour of time. Payment is due at the time of the consultation. We accept checks, VISA, MasterCard & American Express for your convenience. At the time of the consultation, you will be asked to complete a short intake form . If available, please bring photocopies of any current information, such as IEP's, evaluations, individual psychological, and educational testing, timeline of events, and any other pertinent documents that will help us understand the issues in your case.
The attorney's hourly rate will be discussed at the time of consultation. Consultations can be arranged in Cook, Lake, Kane, DuPage, and McHenry counties as well as in other areas of Illinois. We may also be able to participate in a consultation over the telephone.
After the Consultation:
If you choose to have this office undertake representation on your behalf, work on your case will only begin after a signed retainer and the agreed retainer fee is returned to the office.