About Us
Mary "Micki" Moran, J.D.

Micki Moran is the founding partner of The Child & Family Law Center of the North Shore. She dedicated her practice to children and families who need effective and capable legal advice and representation. Her areas of experience include special education, school discipline, juvenile justice, mental health and complex child custody matters. She was the attorney in T.H. v. Palatine case (autism).
Micki founded this law practice on the philosophy that children and their families often require a multi-disciplinary approach to intervention. She has extensive litigation experience in a variety of forums. Micki volunteers as a board member to other agencies committed to children's legal issues and is on the adjunct faculty of Loyola Law School.
Under her direction, the office has developed a network of professionals who collaborate with our staff to address the often complex needs of children and families. The staff that she has brought together understands that legal advocacy is only one component of an effective intervention strategy. She is admitted in Illinois and Ohio.
---
Joseph T. Scally, J.D.

Joe Scally has been with The Child and Family Law Center since 2001. He came to The Child and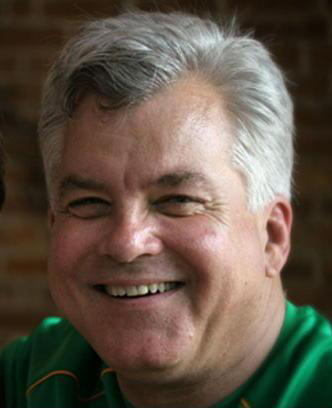 Family Law Center from the Clinical Evaluation Service Initiative (CESI) where he served for six years as clinical co-director of a project that examined how the Cook County Juvenile Court used mental health information in delinquency and abuse and neglect cases. CESI was a joint project of Northwestern Law School and the University of Chicago Hospital initiated by Chief Judge O'Connell.
Joe has a B.A. from University of Notre Dame, an M.A. in clinical psychology from DePaul University, and a J.D. from the University of Illinois Law School. He has experience in school law, guardianship, criminal and juvenile justice, mental health law, special needs trusts, and abuse and neglect cases.
The Child and Family Law Center's approach to helping children and families is a natural fit for Joe. In addition to his work as an attorney, he has many years of experience as a child therapist and has taught graduate school classes in ethics and mental health law. He also been a trainer for seven years for the Positive Coaching Alliance, a not-for-profit based at Stanford University dedicated to promoting positive sports cultures for youth and high school athletes. He is a frequent presenter on mental health and related topics.

---